Networking Lab
PROJECT CONTENT – The local community library serves as our client for this project. To enable libraries to continue to be a hub for their local communities, I will be looking at how they can improve resources they provide in the areas of technology and workplace readiness. I will use different methods of research to determine competitors, to gather quantitative and qualitative information from subject matter experts and users, and begin to formulate the persona and problem our design will target.
PROBLEM STATEMENT – The job market has significantly changed due to technological advances and the skill sets required for the job market today and our user is expecting the library to meet this need for themselves and local communities.
PRODUCT OVERVIEW – Networking Lab is a mobile app that offers users fascinating opportunities to effectively utilize local public library services. The product we have designed as a team is a virtual networking application that will provide the user with access to library experts and local business professionals in a wide array of fields to help the user with their career goals.
Team – Kim Ellsworth / Jamal Amanova / Garry Richardson
My Role –  Product Designer
Timeline – Sept 2019 – Nov 2019. 
Company  – Flatiron Bootcamp
USER PERSONAS
USER FLOW 

LOW-FIDELITY / MID-FIDELITY WIREFRAMES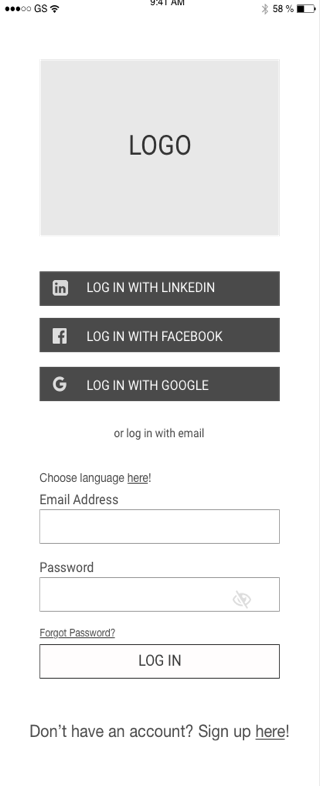 LOGO DESIGN 
STYLE GUIDE